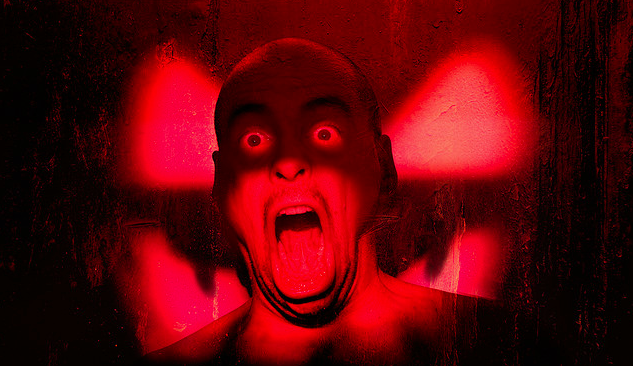 Disruption is Inevitable: Five Ways to Prepare ?>
Disruption is Inevitable: Five Ways to Prepare
Let's say you are are a college president watching everything you know in the world of higher education changing. And you are convinced that disruptive innovation is about to overtake your institution.
What are the five things you should be focusing on right now to make sure your institution is a survivor.
1. Communicate. This is not the time to retreat to your bunker. Share your thinking with trustees, your colleagues in the administration, faculty leaders, parents, donors and students. Share every piece of writing you find that buttresses your thinking, or gives reason for your community to rethink its current trajectory. Share data that undergirds the changes you anticipate — increasing student debt, rise in tuition vs. growth in annual salary, decreases in college giving and growth in endowment. Don't just focus on higher education data — look for cultural data, too. Focus on information and data that speaks about the student of the future, such as increasing skepticism of the value of going into debt, ways young people are looking for work.
Most importantly, write down your own thoughts, and build your own narrative about what you think the future holds. Modify your story for each constituent group, but be consistent. "Change is coming, we can't avoid it. If we anticipate it, and get in front of it, we can still be successful. But it is going to take all of us pulling together, with newly defined responsibilities to make it happen." Constantly refine and improve that narrative. Your narrative will be the story that people have to cling to in uncertain times.
2. Build bridges. Higher education is under attack from every direction. Some of the criticism about lack of innovation and efficiency are self-inflicted wounds. Higher education hasn't wanted to change, and it hasn't been forced to, until now. But keep in mind that your institution has also made a lot of friends, and impressed a lot of people along the way. Your degree has changed people's lives, you graduate students who make local employers better, programs and special events your institutions have held have inspired people, made them feel selfless and part of something larger than themselves.
The public and legislative leaders can predict what you are going to say about the value of higher education. It means something more when others stand up and make the case. Right now, you need all the friends you can get. It's time to call them and ask for their help.
3. Burn some others. No matter how much you want to, you can't save everything. Something will need to be sacrificed on your campus. Don't do the easy or the politically expedient thing. Engage everyone in your community, to the greatest degree possible, in a process to uncover what is special to your college, what makes it unique. In other words, answer this question: if there is one reason to save this college, what is it? If the answer starts with "it has always been here, serving this community," you are in trouble. The answer needs to be more vital and specific than that.
Commit yourself in a very public way to examining the college's mission, and affirming it. Then go through every department and program, and ask, "Does it serve our mission?" You might be surprised — if the program that can't fill the classroom seats is essential to your core, you should keep it. An open process like this will reinforce the integrity with which you are going about this exercise. There is much pain and controversy ahead — your integrity might be the only thing you have to cling to.
You might decide that the mission is old-fashioned and out-of-date, and needs to be changed. But that needs to be a separate blog post!
4. Rethink your business model. Is the business model really broken, as some have recently suggested? Or is the business model not expansive enough to incorporate a new way of doing things? "College," for many of us, has a mix of connotations — social, educational, cultural. We tend to think of it as one product because that is the way most of us experienced it. Maybe we think college was vital to reinforcing our first feelings of independence, maybe we had our first moment of "clarity" about ourselves while reading great literature or discussing Socrates, maybe we learned an important lesson in the hurt of relationships, maybe we picked up a piece of career advice that still defines our professional approach to this day. Do all of those have to be part of the same package? Or can they be broken down into separate products?
This part involves some large tradeoffs. Some part of your audience may still want that residential cultural immersion of college. Are you the right college to provide it? Maybe not. Maybe your college is going to be defined by intense learning communities, online and off, where students learn in cohorts but don't necessarily share living space. The members of that learning cohort might change from class to class, but the rigor of instruction, the emphasis on team dynamics and the personal involvement of an instructor are its hallmarks. Is that still higher education? Yes, by most definitions. But is it "college," as most of us have historically defined it? Maybe not. There are many, many variations on this business model. Once you start to consider them, your mind may open up.
5. Focus on the customer. This is closely related to the previous point, but involves yet another way of thinking. Let's put it this way: If a college is a business, then what is its product? Most would argue that it's the degree that graduates get to affirm their competence and skill, and help them in finding a job. But when you think about it, universities are not easily categorized as businesses because they have so many products, some of which are virtually unrelated: Lives are saved at university hospitals; campuses are venues for huge entertainment events, like football games or concerts; researchers in labs are curing diseases or discovering better industrial lubricants or robots that can "think." College can be seen as massive hotels (called dorms), massive food courts, massive discounters (financial aid), and large employers of low-skilled workers in areas like landscaping and maintenance. How does your college make money? It is making money in the right places, and for the right reasons? If your product is really a degree, how much do all of these other functions contribute to that? And what business are you really in?
As disruption overtakes higher education, your job is to figure out reasons why people will still want your products and pay the price you are asking for. What sets you apart? How do you begin to describe it, and then execute on it? Different universities will have different answers to these questions. Some can easily justify the necessity of all the products they provide. They are serving many customers, most of them well. Other universities are trying to do too many things, and they aren't doing some of them well. Are all of them necessary? Which ones are not? For those that define their product primarily as that degree, does it make sense to spend all your time struggling to keep every ball in the air, while your most important customer, the student, is feeling more neglected, and more brittle and cynical? If a college can't figure out how to serve that customer, it has no future.