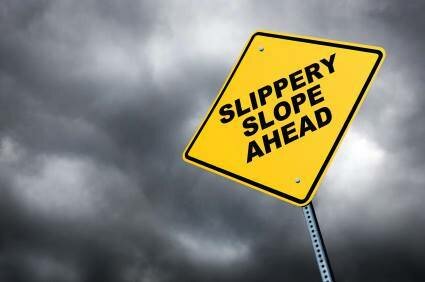 The Slippery Slope of Private College Finances ?>
The Slippery Slope of Private College Finances
There are few yardsticks for measuring the financial health of colleges and universities in America, particularly private ones. Our site will help you with ordering economics essay writing help for your current tasks. Every college uses its own sets of figures, or interprets questions in different ways. The resulting data is often years out of date. Analysis by bond-ratings agencies cover only a small subset of colleges, and usually the largest ones.
So when the Department of Education recently released its scores for financial responsibility of private colleges, I took notice. The data is not perfect and these most recent numbers cover 2012, but as a general measure of the health of the industry, this is one of the rare "neutral" insights.
The scores take into consideration such factors as levels of debt, assets, and operating surpluses or deficits. If a college or university has a particularly bad score, it may be required to post a letter of credit in order to continue to participate in federal financial-aid programs. The scale runs from negative-1 to 3. If a college or university posts a score of at least 1.5, it "passes" the test.
What do the colleges on this list tell us about the overall health of private colleges? Are there any parallels that can be drawn to the larger financial picture of higher education? Here's the trends I see in the data:
1. A total of 168 colleges and universities are on the list. That's a lot of colleges with severe economic troubles. Admittedly many college associations have criticized the methodology as misleading or problematic. Even so, this number is large and troubling.
2. Surprisingly, 50 of the colleges on the list are for-profit. These are colleges with low overhead — no tenure, no residence halls or campus life office, fewer administrators, and generally located in rented office space — and they still have financial problems. Some of these are affiliates of deep-pocketed national chains: the Vatterott College location in Omaha, Neb. (now closed) and the Art Institute campuses in Pittsburgh and Cincinnati, which are owned by for-profit giant Education Management Corp. There are also tiny schools like the National Institute of Massotherapy in Akron, Ohio(with this website no wonder it is in financial trouble), National Hispanic University (it closed in January), and The College of Office Technology in Chicago,where the most prosaic of career dreams can apparently come true. With the staggering debt load of young people and the apparent lax financial management charted in this report by the Department of Education, one wonders why these colleges are allowed to continue operating at all.
3. A significant subset of the institutions on the list (at least 34) are tiny Bible colleges, seminaries, and rabbinical institutes. Presumably, they are getting low scores because of budget deficits. These colleges' budgets are frequently underwritten by their denominations, so their presence on this list should not be surprising.
4. And that brings us to the other colleges — regional or national institutions of some renown. Much has been made of the University of Miami's appearance on the list. I think it probably was a typo or a misunderstanding of the instructions. When a major research university drops from a 2.9 rating (0.1 below the highest possible ranking) to the "trouble zone" in a single year, mistakes were made.
I am more interested in institutions like Catawba College, Carson-Newman University, Adrian College, Hiram College, Belmont Abbey College, Brevard College, and Dowling College (more about financial problems of Dowling and other Long Island colleges here), all regional institutions of some size and following. It is the second consecutive year for Brevard and Carson-Newman on this list. That is a disturbing trend.
The strength of Jesuit education is legendary, yet two Jesuit colleges — Rockhurst University and Spring Hill College — are on the list. So is historic Westminster College, where Winston Churchill delivered his "Iron Curtain" speech in 1946. And it isn't all small liberal arts colleges that are in trouble, according to this list. Among other institutions on it is the University of Evansville, with its 2,500 students, 80 majors, international campuses, and Division 1 athletics.
When we talk about colleges being in trouble, aren't these the very size and style we are thinking of? Think of a world without these colleges, and you will begin to imagine what the American system of higher education risks as finances grow worse and worse. I am not predicting the demise of these particular colleges, mind you. No financial rating system can be that precise. But when you see these failing scores across dozens of colleges and universities, you can easily picture a wave of closings of institutions of about this size and breadth.

Some potential losses of colleges, as noted above, will hardly be losses at all. Many others may echo for years through the halls of academe.