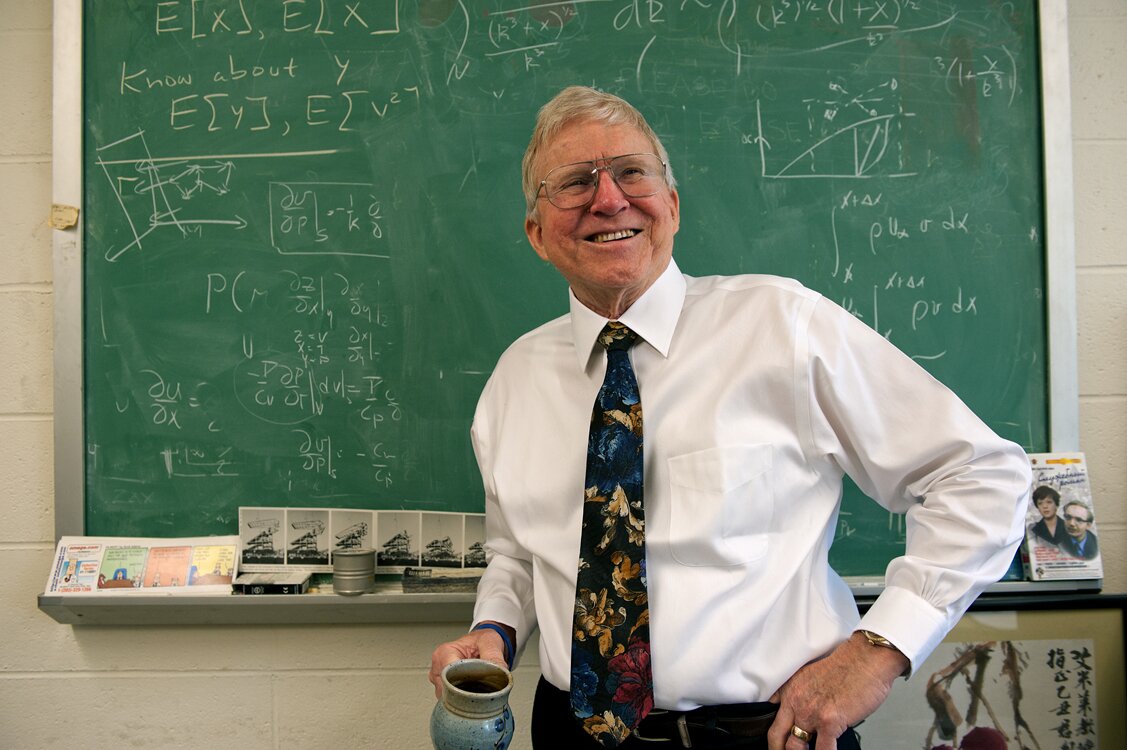 Can't We Replace Professors Faster? ?>
Can't We Replace Professors Faster?
If you're here to buy term papers online, it's possible to choose not only the topic, style and size of your future project, but also approximate deadline and the percentage of plagiarism.

Chief academic officers see a clear need for more interdisciplinary instruction at colleges and teaching that seamlessly incorporates technology, onsite and online learning. But, as we asked in an earlier blog post, is the faculty ready and able to do this?
No — most provosts who responded to a recent poll said flatly. "Graduate preparation lags woefully behind the needs of the industry," wrote a chief academic officer of a private university of more than 4,000 students, responding to a recent survey about faculty qualifications and needs.
In our previous post, we talked about the mismatch between the way faculty members are trained (as specialists in a discipline) and what colleges need (generalists who can serve as mentors and draw together disparate information from many sources).
Don't blame the professors for the way they are trained. The professoriate has long been a calling for people who love research and knowledge for its own sake. To many members of the public, however, professors are cloistered elitists, immune from accountability and real-world learning. Forbes notoriously called being a professor the least stressful occupation in the nation. (it got so much pushback from professors that it took the extraordinary step of adding an addendum to the original story.)
Now, as it has with so many other facets of society, the Internet has shaken the professor's role fundamentally. Instead of being the expert in a classroom filling empty vessels (students) with knowledge, professors now contend with the reality that any student can gain access to just about any information with a Google search. So professors are adjusting their sights, from being an "oracle" to an "organizer and guide," as we put it in our report, The College of 2020:Students.
Chief academic officers who responded to the survey (details on response to the survey were included in our previous post) suggested that the professoriate is going through tectonic change. They are responding by looking for different qualities in candidates for professor jobs. The chief academic officers will place less value on research — only 42 percent of respondents said someone who "is a recognized scholar in his or her field" describes well or very well "an excellent professor." That was the lowest rating in the poll of 21 possible attributes of professors. The highest rated attributes were "treats students with respect," "is well prepared for class," and "pushes students to reach their potential." All were cited by 98 percent of respondents.
Chief academic officers believe more professors are needed with "real-world experience" beyond academe. Some wonder if in a new world the very status of professors will be lessened.
"Certainly we expect that becoming a college professor will change," wrote a chief academic officer at a regional public university of more than 10,000 students. "Due to less federal money, fewer people will go into the sciences; due to high salaries in the private sector, fewer people will go into professoriate areas of business like finance and accounting; and the liberal arts themselves are at risk as more and more legislative calls decry any field that does not produce 'job ready' candidates for graduation. I think we need to prepare people for essentially very different jobs that are more akin to high school teaching than what we have formerly considered."
There is more bad news for aspiring professors. By and large, chief academic officers expect professor salaries to stagnate — 85 percent anticipate that salaries, adjusted for inflation, would stay the same or increase less than 25 percent in the decade ending in 2020. Another 4 percent expect professor salaries to decrease.
To train future professors, one provost suggested that graduate schools be changed to include two tracks for aspiring professors: those who wish to teach and those who want to do research. Students in the teaching track would be steeped in curricular design and learning theory.
"If higher education is to thrive, those who are not specifically headed towards a research based career need to understand learning/pedagogy/and curricular design for a digital age," said one chief academic officer of a private college of fewer than 1,000 students. "If graduate programs fail to do this, then we will no longer be a viable part of the learning enterprise."
Others want more scrutiny on the quality of instruction. "Faculty will be expected to do more serious outcomes assessment and be held more accountable for results," wrote the chief academic officer of a mid-size private university.
However, if instruction is found lacking at colleges and universities, not all the blame can be placed on the faculty. One alarming aspect of the survey is that while provosts are quick to espouse the need for major change, surprisingly few are demanding better.
Chief academic officers say they need to create more interdisciplinary classes. Now, they report that just 4 percent say at least half of their courses are interdisciplinary; by 2020, they expect that percentage will grow to just 12 percent.

Chief academic officers say they need to meet students where they live with greater use of technology and social media. Almost two-thirds of them reported that fewer than 30 percent of their faculty use social media to communicate with students. But 40 percent of chief academic officers said it is "not likely" that future faculty contracts would require comfort with social media.
One has to wonder what is taking these chief academic officers so long to make change. Public impatience with the pace of change at colleges is only increasing. Any college that is not making itself more flexible and user-friendly for students is falling further behind.
Part of it can be explained by an inability to change the workforce quickly enough. Once you grant a professor tenure, it is pretty hard to get rid of him or her. That post-tenure career can last 40 years, tying up an important position on campus.
Chief academic officers seem content (or is it resigned?) to letting the process of tenured professors age out of the system.
Almost all of the poll respondents (92 percent) expected to hire adjunct professors in the next year, but only 56 percent expected to hire tenure-track faculty. Of those colleges that plan to hire tenure-track faculty members, 86 percent plan to hire 15 or fewer. Meanwhile, of those who plan to hire adjunct faculty, 48 percent plan to hire more than 15.
Others are looking to be more proactive. "We need to develop and implement more on the job training for faculty members to teach them methodology, learning theory, use of technology for presentations, etc," wrote the chief academic officer of a community college.
Many other respondents cynically said they don't see teacher preparation changing significantly before 2020 because higher education simply can't adjust that fast.
Add it all up and you have a picture of colleges that seem defeated. The intellectual firepower and engagement of their faculty members is their No. 1 product. Yet their bosses complain that many professors don't know how to teach, don't want to adapt to new instructional and communication methodologies, and can't be dislodged quickly enough.
Meanwhile, those in the profession are going through a lot of soul-searching of their own. They are being downgraded from oracles to coaches, with a future prospect that their roles will be more like high-school level positions. Job security, in the form of tenure, is slowly eroding. Salaries are stagnant.

If college instruction is to be revitalized, these issues must be resolved or at least assuaged. Creative ideas welcome.